Creating a unique and inviting atmosphere in your master bathroom is easier than you think. With no shortage of options and the design world at your fingers online, it's possible to create a luxurious spa-like atmosphere without breaking the bank. Here are some creative ideas to help you get started decorating your master bathroom.
1. Layered Lighting – Layering different types of lighting can make your master bathroom feel warm and inviting. Incorporate task lighting (to provide bright light when performing tasks like applying makeup or shaving), ambient lighting (for an overall glow), and accent lighting (to highlight features like artwork). A combination of layered lights will make your master bathroom more inviting and give it an air of sophistication and luxury.
2. Luxurious Towels – Treat yourself to plush towels that are both functional and stylish. Chances are that you'll be spending quite a bit of time in your master bath, so why not surround yourself with something luxurious? Choose high-quality fabric for maximum absorbency, softness, and durability. Opt for colors that complement the rest of the decor in the room or go bold with a bright pop of color for added impact.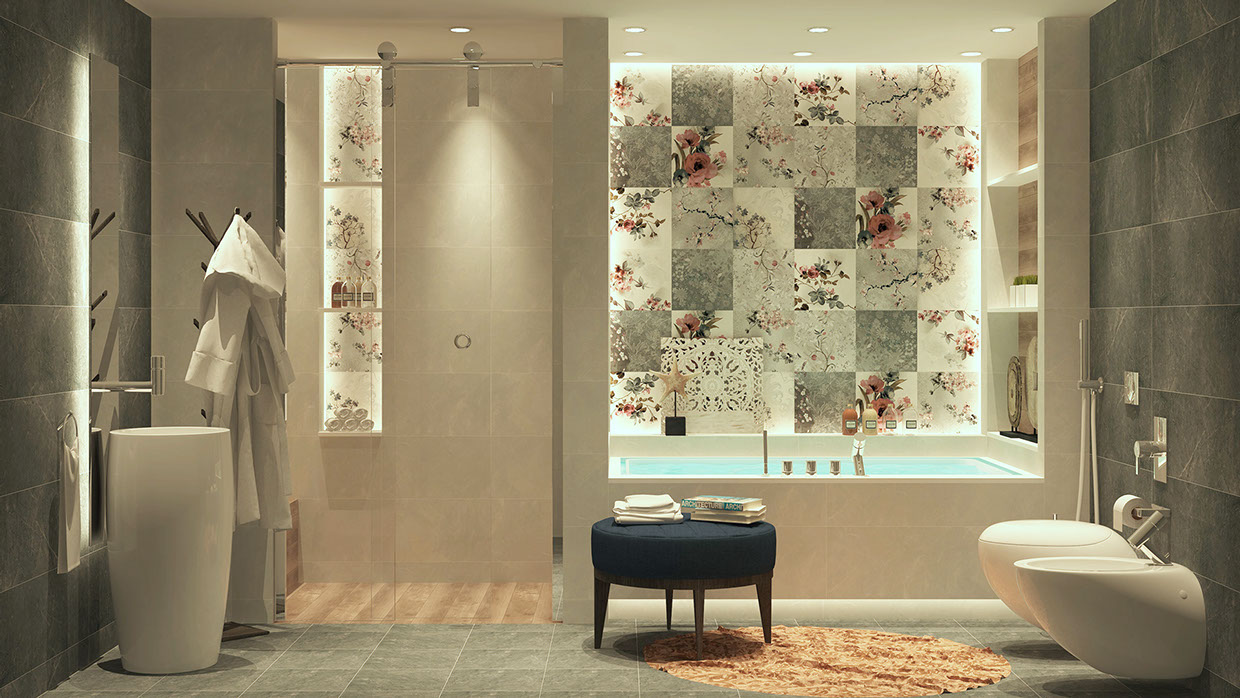 3. Wall Art – Adding wall art can instantly transform any space by adding texture and personality to the room. When selecting wall art for your master bath, look for pieces that reflect your personal style as well as complementing other elements in the room, such as tilework or color palette. Choose framed prints or photographs, art tiles, mirrors - even vintage signs! This is a great way to add interest to your space without overwhelming it with too many items at once.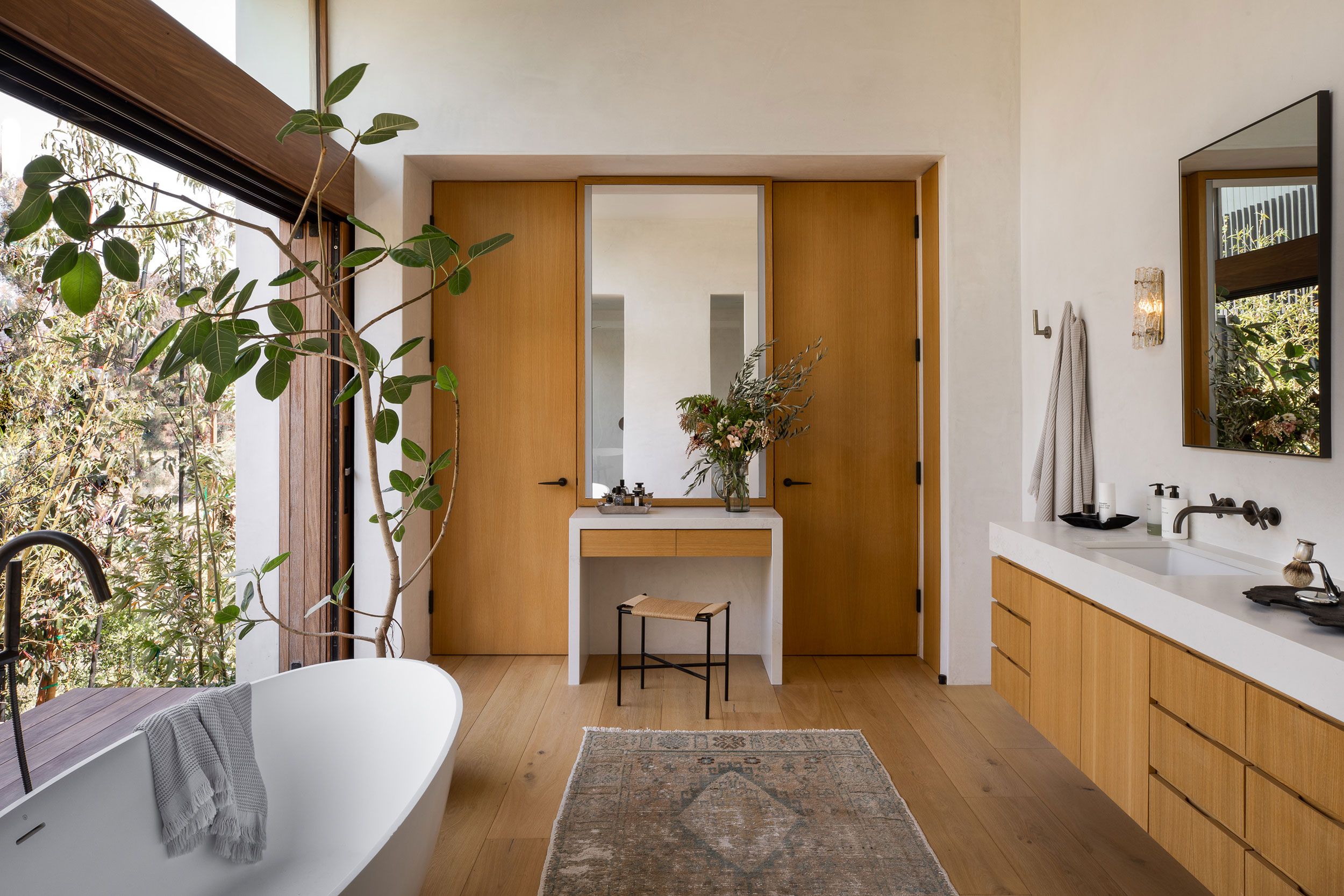 4. Plants – Adding plants to your master bath is a great way to bring nature into the room while also improving air quality in the process! Look for low-maintenance plants such as succulents or air plants that require minimal attention but still bring life into the space. Place them on shelves or hang them from the ceiling using plant hangers for an added decorative touch!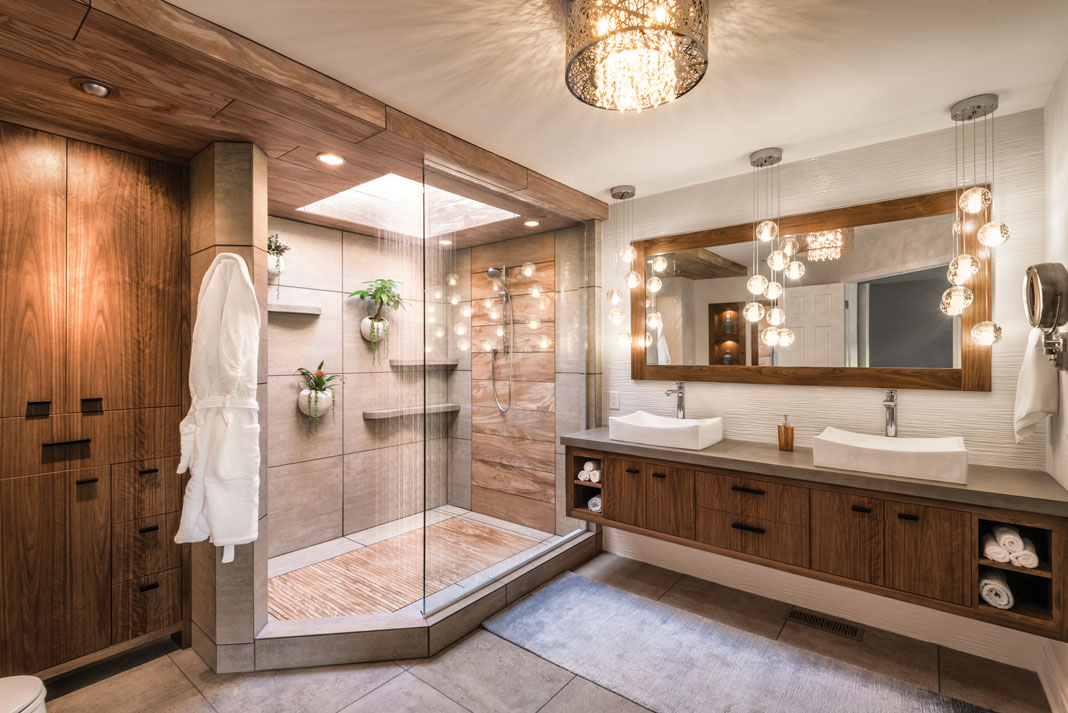 5. Warm Colors – Warmer colors can make any space feel cozy and inviting - perfect for creating an oasis in your master bathroom! Experiment with colors such as muted reds, oranges, yellows, and other warm tones to create a relaxing atmosphere where you can unwind at the end of a long day after you've taken care of all those pesky chores around the house.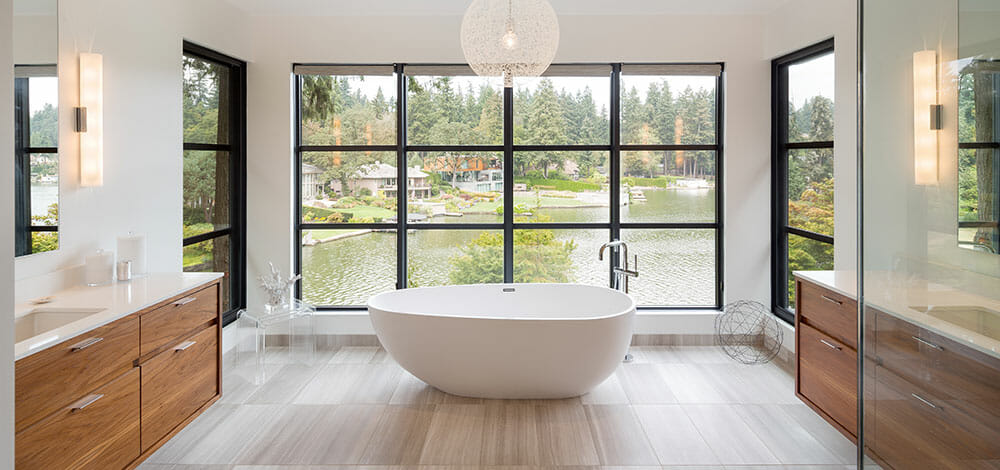 From layering lighting to adding statement wall art pieces or lush towels, there are lots of interesting decor ideas available when designing your own personal spa-like retreat right in your own home! By incorporating these five tips into your design plan, you'll have everything you need to create an oasis within which you can relax and recharge after a busy day.