When it comes to designing a kid's playroom, it can be an overwhelming task. Not only do you need to consider practical elements like storage solutions and safety, but also fun touches and design features that will capture your child's imagination. Here are five unique design ideas for the ultimate kids' playroom that will help turn your space into a vibrant playground.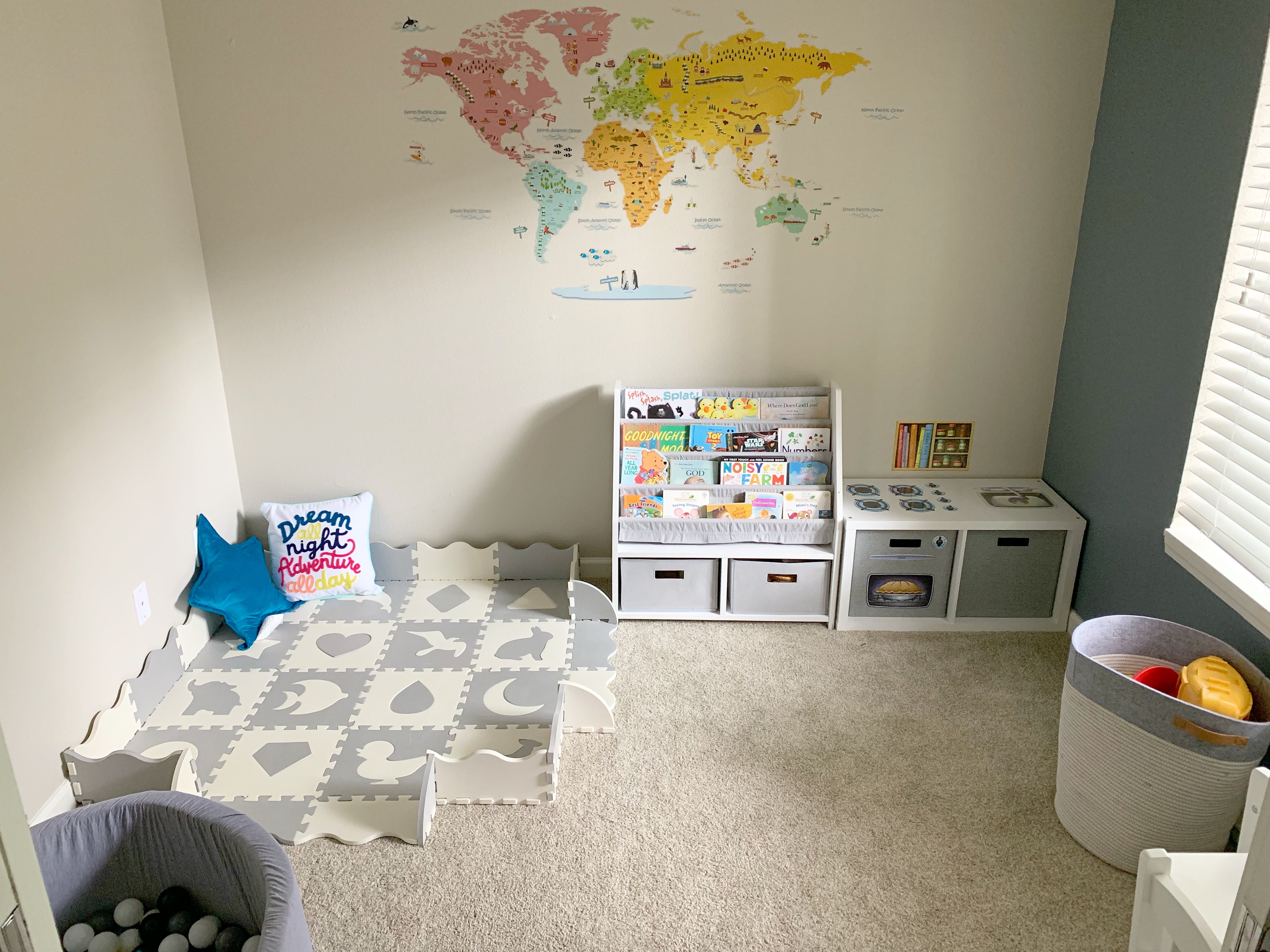 1. Create an Adventure Map Wall: Adding an adventure map wall to your playroom is a great way to spark your child's creativity and encourage them to explore their imagination. You can use paints, decals, wallpaper, or fabric to create the map on one of the walls in the room, then add details such as islands, forests and pirate ships with toys or other items from around the house. It's sure to become a focal point of the playroom and give your child hours of fun!
2. Utilize Bunk Beds: If you have more than one child in the playroom, bunk beds are a great way to maximize space while giving each kid their own sleeping area. They can also be used as part of imaginative activities like camping trips or sleepovers with stuffed animals and dolls. Plus, they come in all kinds of colors, shapes and sizes so you can find something that fits perfectly into your space.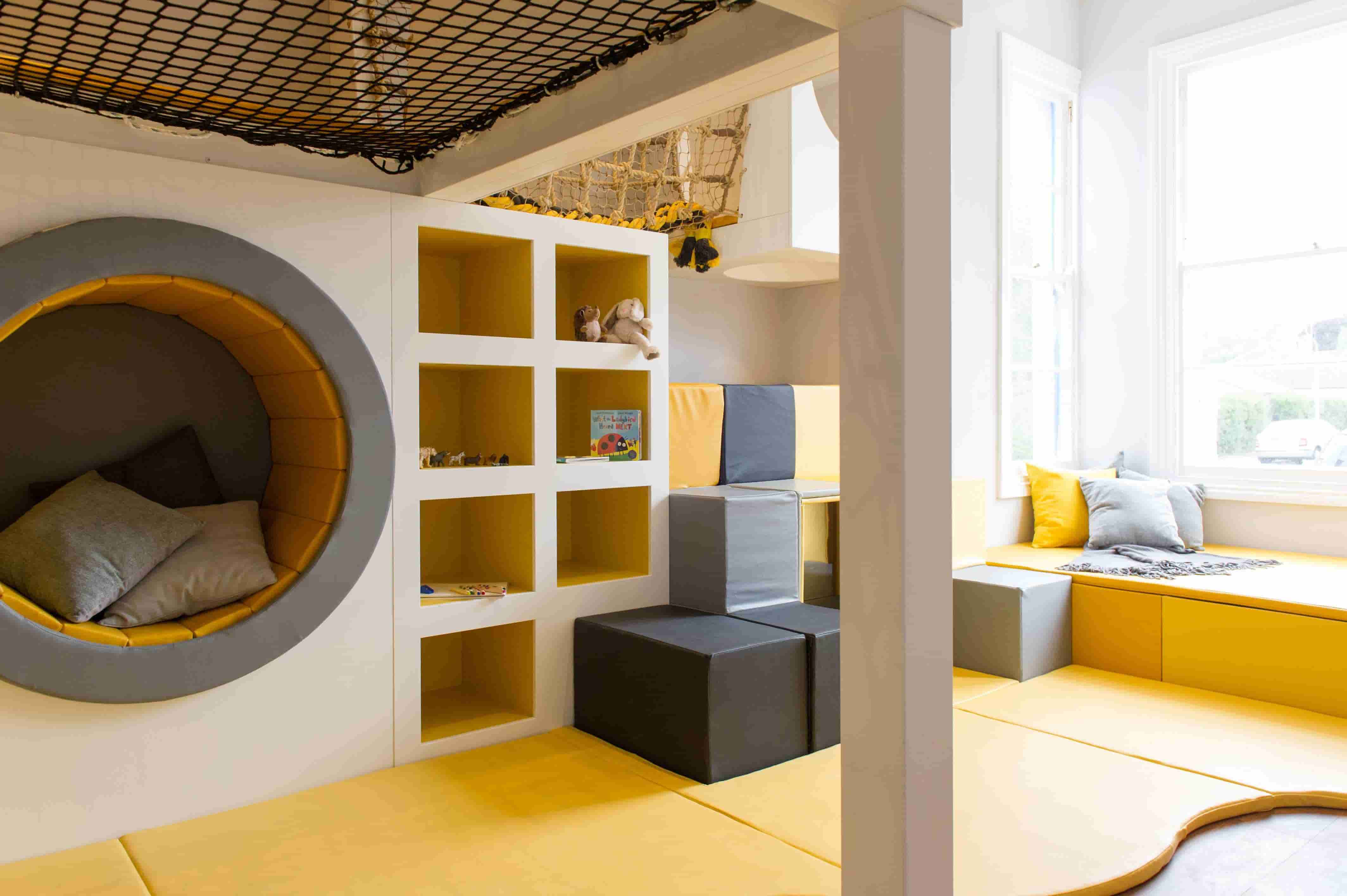 3. Add A Reading Nook: There's nothing quite like curling up with a good book—especially when it's done in a cozy reading nook! You can make one easily by adding comfortable seating such as bean bags or cushions along with shelves filled with books for kids of different ages, so everyone has something to read. If you have extra room, add some pillows and blankets for an even cozier feel.
4. Incorporate Arts & Crafts: Arts & crafts are always popular amongst children (and adults!) so why not provide them with their own dedicated space? All you need is a table or desk where they can spread out their materials without making too much mess around the house! Then add some cupboards stocked with supplies like paper, markers, and glue sticks so they have everything they need at hand whenever they feel inspired.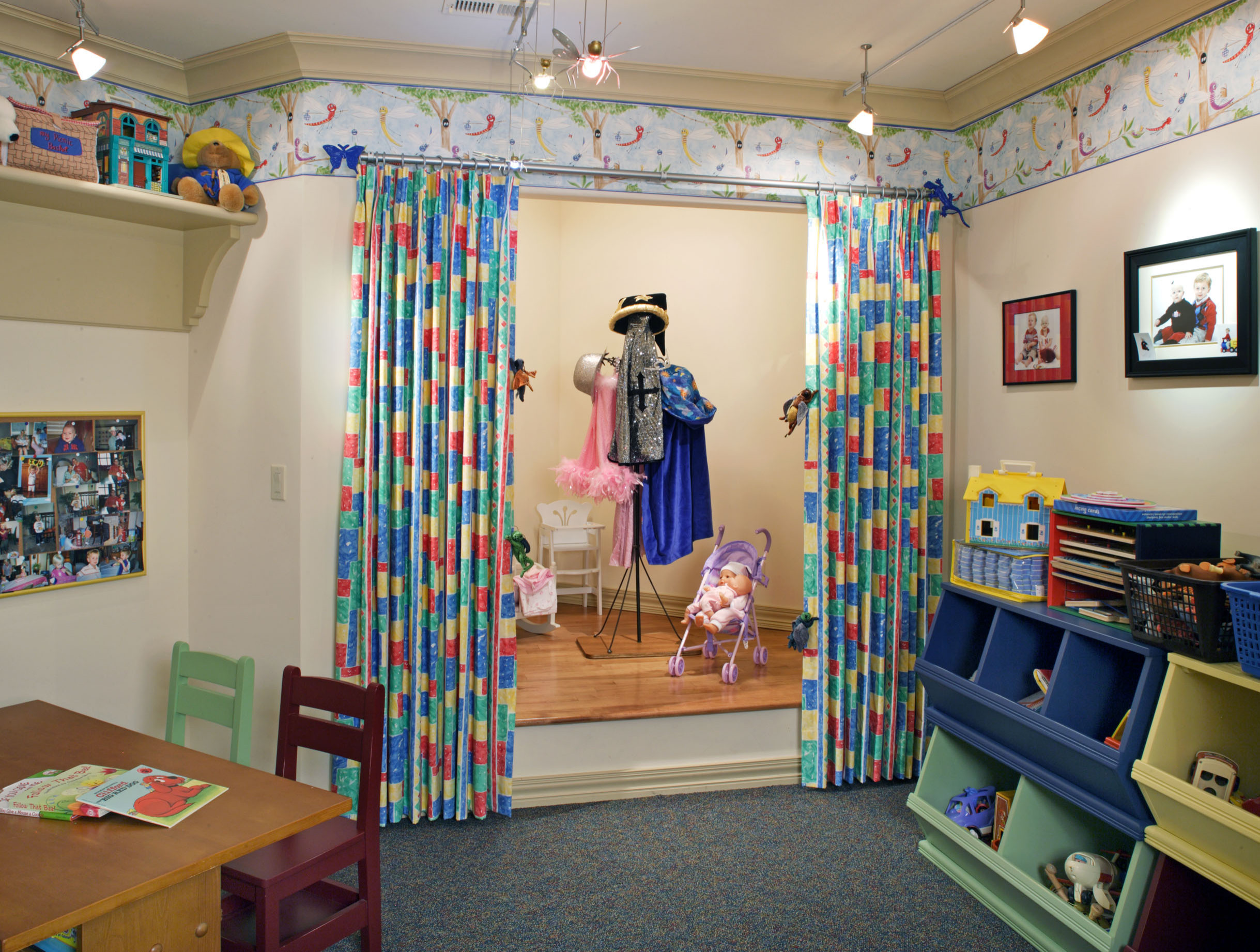 5. Include A Stage for Performances: For those budding actors out there who love putting on shows for family and friends, why not create a stage area in the playroom? With just some curtains hung up on hooks or poles along one wall plus some lights or lamps added around it, you'll have yourself an instant theatre set-up! Let their imaginations run wild as they put on plays complete with props and costumes - just don't forget to invite everyone over for opening night!
Give these design ideas for your ultimate kids' playroom a try if you're looking for something special that will last for years! From unique wall decor to creative bunk beds and reading nooks - there's something here for every kind of kid's personality. And best of all? These designs won't break the bank either, so everyone is happy. With these five ideas incorporated into your design plans - get ready for quality time spent making precious memories together as family.