Lake houses and cottages are cozy, charming places that evoke a feeling of nostalgia and tranquility. While these rustic style homes may seem like they don't need any help in the design department, mirrors can be a great way to add a touch of modern flair and sophistication. Here are some ways mirrors can help you turn your lake house decor into something special.
Create Depth with Mirrors
Adding depth to your lake house is key for making it feel larger and more luxurious. Adding a few strategically placed mirrors can create an illusion of space that will make any room feel brighter and open. Place them opposite windows to reflect natural light or hang them in tight corners to make the room appear wider. You can also use multiple mirrors at different angles to create a cohesive look that will draw the eye around the entire room. If you're looking for something unique, try mixing and matching different shapes and sizes of mirrors together for an eclectic look.
Incorporate Antique Styles
Antique-style mirrors are an excellent way to add character to any room in your lake house. These traditionally styled frames provide a dainty touch of elegance that will bring out the best features in any room while still staying true to its rustic charm. Whether you go for a classic gold or silver frame, or something more intricate like carved wood or delicate filigree, antique-style frames will give your cottage an extra touch of charm while still retaining its original style.
Make Statement Pieces
Large wall mirrors have become quite popular when it comes to home decorating lately, and they're perfect for cottages! A large statement piece hung on the wall is sure to draw attention as soon as someone walks into the room. Plus, it can also make even smaller spaces appear larger than they are! Consider adding an ornate frame around it for added effect, such as an intricately patterned mosaic frame or one with old-fashioned flourishes like scrollwork or leaves. The possibilities are endless!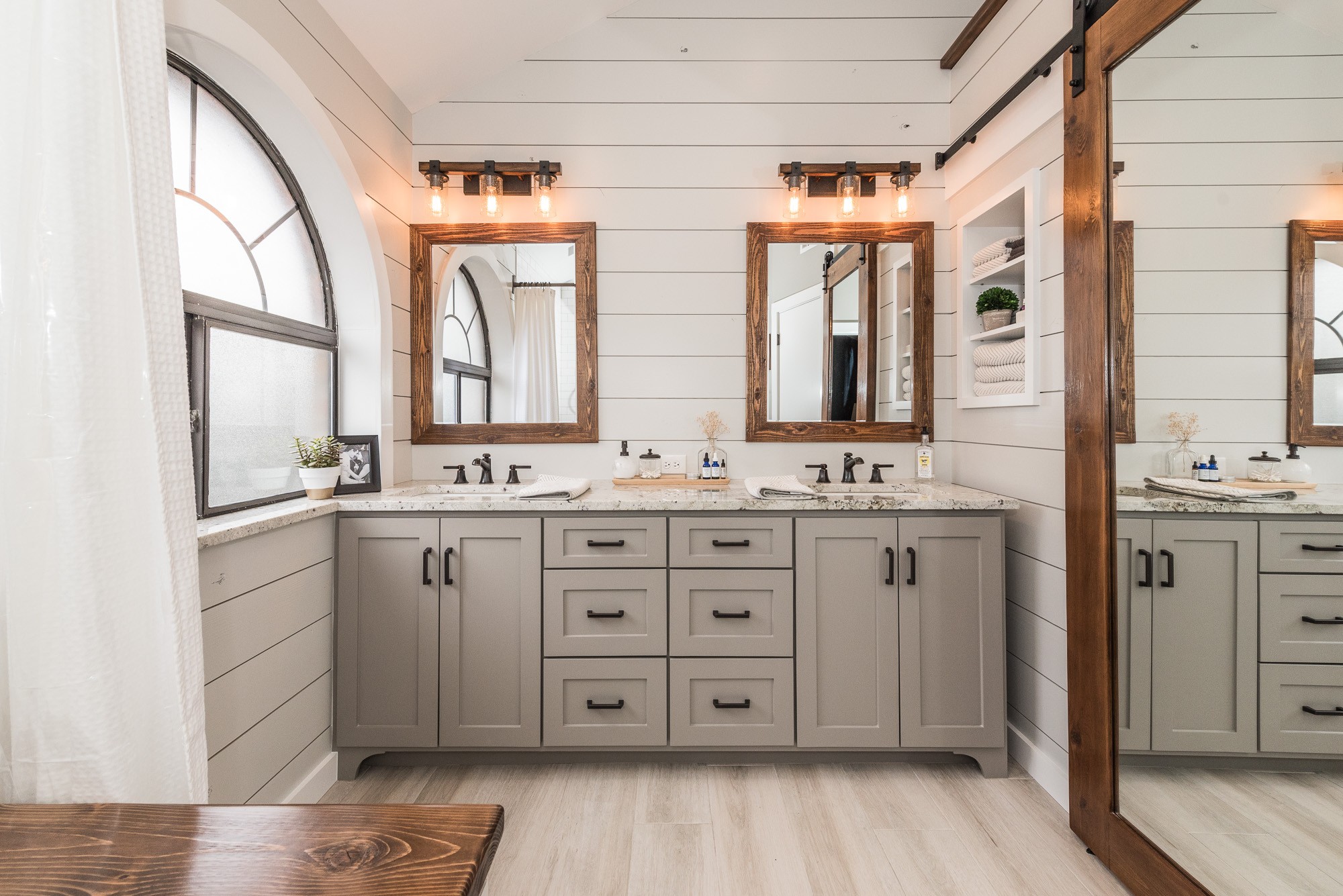 Mirrors are both functional and decorative pieces that can easily be incorporated into any home design scheme—and cottages are no exception! From creating depth through strategic placement, incorporating antique styles with statement pieces, there's much potential when it comes to using mirrors in lake house decorating projects. If you're looking for ways to spruce up your cozy little abode, consider adding some stylish new mirrors today.